1 November 2021
Irish Ports host inaugural Irish Port Safety Week
Dublin Port joins Port authorities across Ireland to enhance safety awareness – 1st to 5th November 2021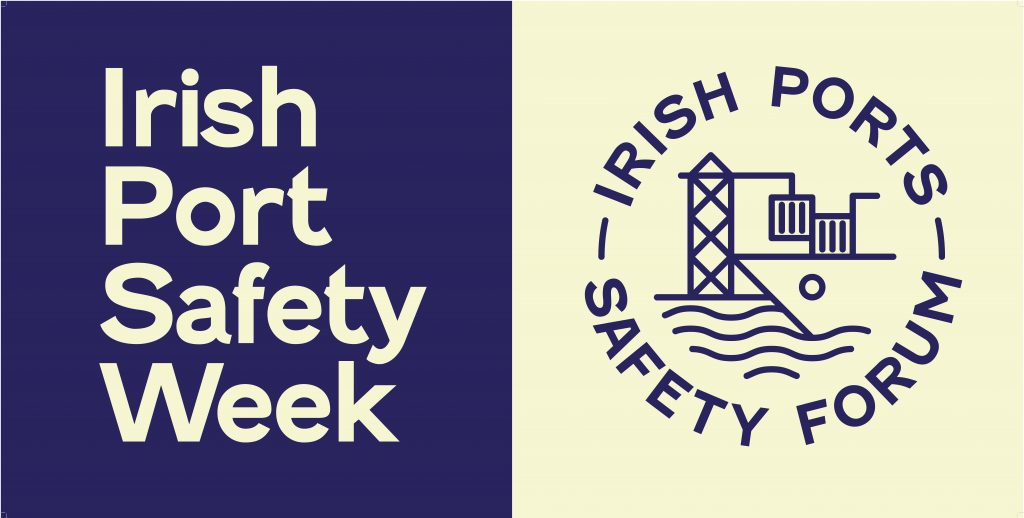 The Port authorities of Ireland have joined together through the Irish Ports Safety Forum to host the first Irish Port Safety Week from November 1st to 5th 2021.
The authorities have come together to ensure to highlight and enhance collective safety responsibility with events planned under differing themes for each day of the week.
The chair of the Irish Ports Safety Forum, John Carlton said: "This week is an opportunity to work collaboratively to improve safety and performance in the port sector, share experience and knowledge in order to drive continual improvement in eliminating accidents at work.
"All of the week's events are open to all port users and tenants and we are inviting and encouraging as many people as possible to get involved."
Dublin Port Company have identified 5 key topics and would like all port users in Dublin to get involved any way they can:
| | |
| --- | --- |
| 1st November | Road Safety in the port |
| 2nd November | Water Safety |
| 3rd November | Dublin Port Pass |
| 4th November | Healthy food for a healthy heart.   |
| 5th November | Machinery and Me |
Dublin Port are delighted to have the help and support during the week of An Garda Síochána and Dublin Fire Brigade, amongst others. Trainers will provide on-site safety awareness training including the use and inspection of Lifejackets and safety around machinery. 
A virtual training experience will also be in place, where road users in particular cyclists and pedestrians will be invited to "Come see what a HGV driver sees".  This will give road users in Dublin Port a greater understanding of the blind spots of a HGV.  With understanding comes a greater appreciation of the dangers, leading to safer behaviours.  
The Irish Port Safety Week dates of 2021 have been selected to follow European Safety Week. All ports nationally have been invited to participate in the national safety week with different collaborative events taking place at each port daily.
The themes of the Irish Port Safety Week include the Awareness of Port Golden Rules, Machinery, Me & PPE (personal protective equipment), Driving Safely, Manual Handling, Wellbeing and Water Safety.
The winner of Dublin Port's Safety Slogan competition was also announced today in Port Centre's Maritme Gardens.  Gerard Beggs, a Pilot at Dublin Port Company was the very worthy winner for his submission: Dublin Port Company – Anchored in Safety
You can follow events on the social media sites of the participating ports using #IrishPortSafetyWeek