History of the Port
Dublin Port, as an organisation, has a long and remarkable history, dating back over 300 years from 1707. There have been many famous moments and famous visitors in that time Captain William Bligh's (of "Mutiny on the Bounty" fame) involvement in the Port in 1800 has left a lasting legacy.
Bligh's study of the currents in Dublin Bay provided the basis for the construction of the North Wall.  This undertaking led to the growth of the Bull Island to its present size.
Another famous person, involved in the development of the Port was the famous Port engineer Bindon Blood Stoney. He designed the Diving Bell now located on Sir John Rogerson's Quay, which was used in the construction of the North Wall Extension.
In view of the rich history that attaches to the Port, it is worthwhile and interesting to review this history which places the current port centre in context with more than 1,000 past years.
The first stone quay walls were erected on Wood Quay and Merchant Quay in more or less the same line as the present quay walls.
c. 1300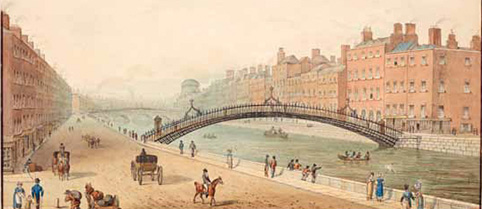 Formation of Dublin Corporation (Ballast committee) as a separate entity to manage the port.
1707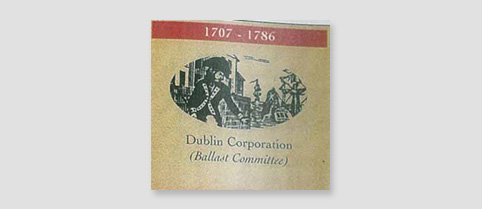 The first bespoke office that the Port built was the famous Ballast Office on 19-21
Westmoreland Street.
1801
Scott Tallon Walker were appointed as architects for the proposed new Dublin Port and Docks Board Offices.
1976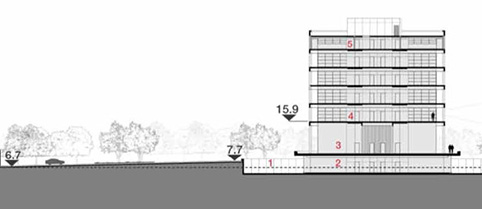 The Port Centre building was completed on 1st September 1981
1981