28 February 2022
Fishamble's OUTRAGE – at The Pumphouse
24 March – 3 April 2022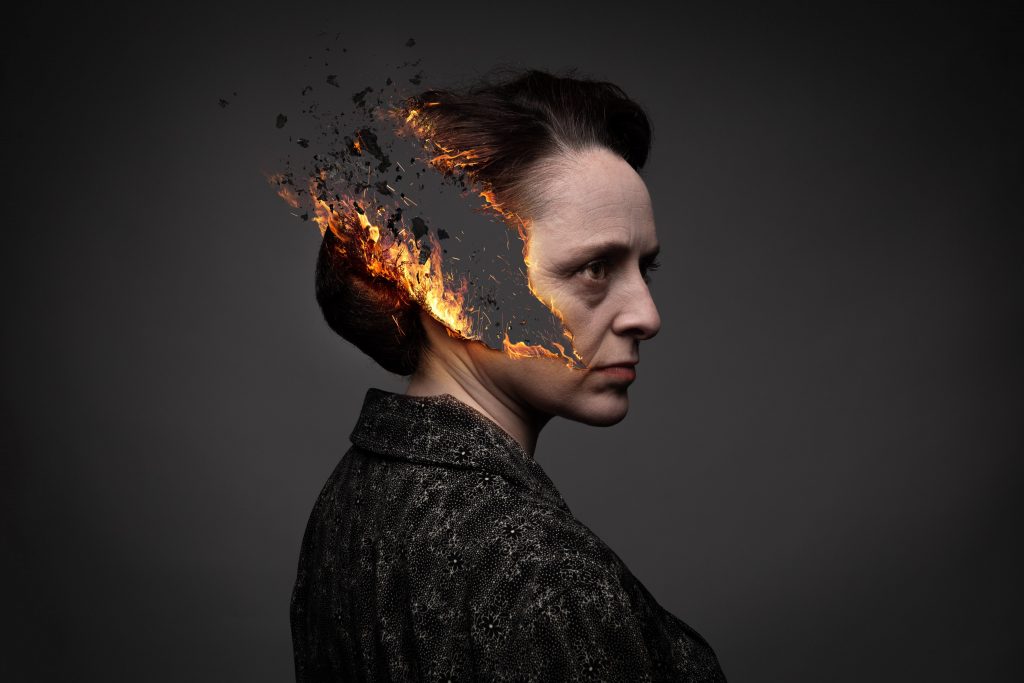 A new play by Deirdre Kinahan and directed by Jim Culleton. Duration: 75 minutes, no interval
About this event
Following the story of two sisters, OUTRAGE is a play that explores the true nature of women's role in the Irish revolutionary wars and in particular the Civil War in 1922.
Alice and Nell play key roles in organising civic resistance and the propaganda war. They are fervent, they are funny, they are human and they – like everyone else in Ireland – become deeply conflicted as the country spins toward a shattering Civil clash that split the nation, and continues to haunt Irish politics, society and culture to this day.
OUTRAGE challenges the historical narrative we have all grown up with.
OUTRAGE is written out of the true testimony of women we have never heard about.
OUTRAGE is a theatrical hurricane of empathy, action and truth.​
Outrage is produced by Fishamble: The New Play Company, in partnership with Dublin Port Company, and Meath County Council, during St Patrick's Festival, as part of the Department of Tourism, Culture, Arts, Gaeltacht, Sport and Media's Decade of Centenaries programme. It was commissioned by Meath County Council Arts Office.
More info: fishamble.com/outrage
​Reviews for Deirdre's previous plays produced by Fishamble
Embargo​'a fantastic performance in new circumstances'
President Michael D Higgins
'A brave, strongly acted production from the ever-reliable Fishamble'
★★★★ Irish Times
'atmospheric…engaging and provocative…'
★★★★ Sunday Business Post'
totally engrossing'
Irish Independent
Rathmines Road
'superb…magnificent…masterful direction…unapologetically challenging'
​★★★★ The Arts review​​
'superb script… spectacular performances… this thought-provoking, provocative new play deserves to be seen'
★★★★ Sunday Times
'intense and riveting theatre… a timely engagement'
Reviews Hub'
a compassionate imagining of one woman's private torment'
The Irish Times
Cast
Naoise Dunbar
Caitríona Ennis
Mary Murray
Created by
​Playwright Deirdre Kinahan
Director Jim Culleton
Producer Eva Scanlan
Set Design Maree Kearns
Costume Design Catherine Fay
Lighting Design Kevin Smith
Music & Sound Design Carl Kennedy
Production Manager Eoin Kilkenny
Stage Manager Sophie Flynn
Assistant Stage Manager Síle Mahon
Chief LX Coordinator Matt Burke
Line Producer Cally Shine
Dramaturg Gavin Kostick
Production Coordinator Ronan Carey
Marketing Freya Gillespie & Dafni Zarkadi
PR O'Doherty Communications
Graphic Design Publicis Dublin