14 December 2022
Erin's Farewell – at The Port Centre
17th December 2022 @ 12pm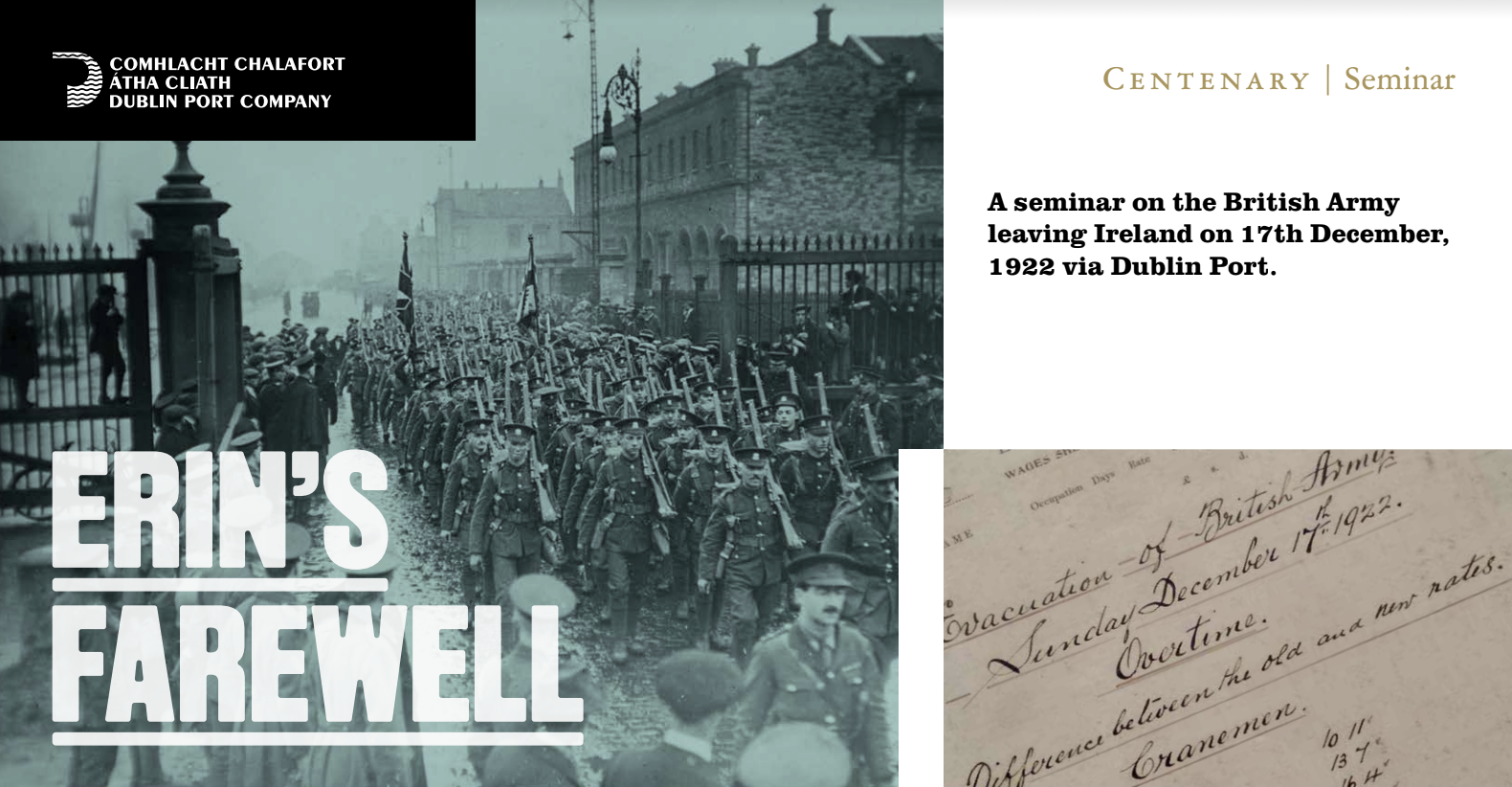 About this event
A seminar on the British Army leaving Ireland on 17th December 1922 via Dublin Port. At 3.45pm on 17th December 1922, Captain Henry Robinson was the last of 57,000 British soldiers to leave Ireland since January 1922 as he boarded the SS Arvonia troop ship.
To commemorate this occasion Dublin Port Company and East Wall History Group are delighted to host a seminar to mark the 100th anniversary of the British Army evacuation.
Liz Gillis – Author and Historian in Residence for South Dublin County Council – The Irish Civil War in the North Inner City.
Paul O'Brien – Military Historian and Author – Sunsets on Empire. The British military withdrawal from the 26 counties of southern Ireland.
Lar Joye – Port Heritage Director, Dublin Port Company – Dublin Port and the Decade of Commemorations.