29 May 2020
Traffic Update: Promenade Road West, Bond Drive & Tolka Quay Road
As part of the continuous improvements to the Dublin Port Roads Network, Kilwex Ltd are to commence works on Promenade Road West, Bond Drive and Tolka Quay Road in the Port estate.
This phase of the works will consist of partial construction of a new roundabout and road layout at the existing Circle K roundabout. Pavement works will also be carried out on Promenade West, Bond Drive and Tolka Quay Road.
Please see below the Traffic Management Plan and Diversion route drawing which will be in operation from the 2nd of June 2020.
All routes will be clearly signposted and VMS boards in place to assist.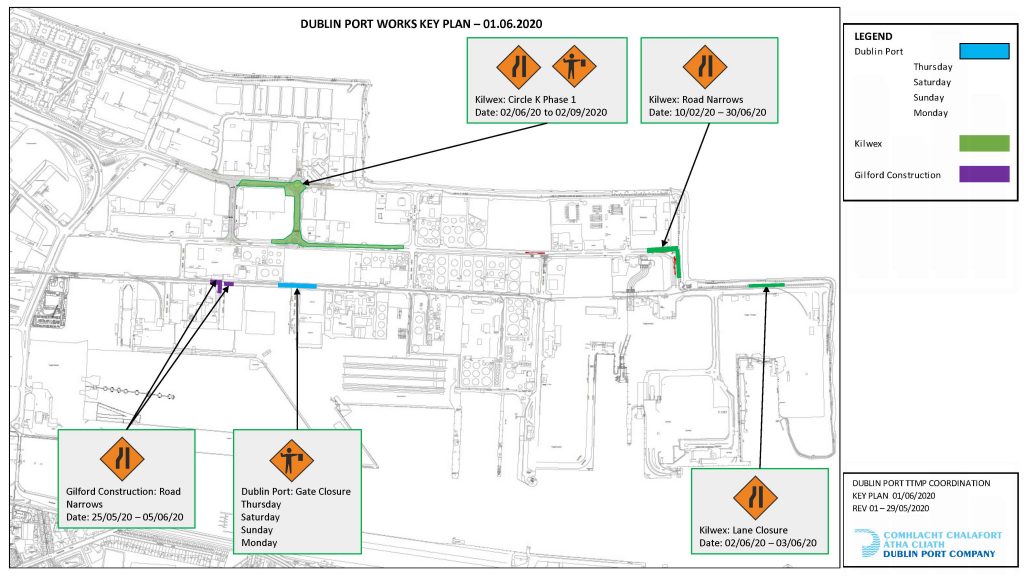 In case of emergency while traveling on any of these routes – please remain with your vehicle and contact 086 2622122 for recovery.
Should you have any queries in relation to this now or at any stage, please do not hesitate to contact us.
We thank you for your co-operation and patience.