22 May 2019
Starboard Home | CATCH UP | ON RTÉ Player |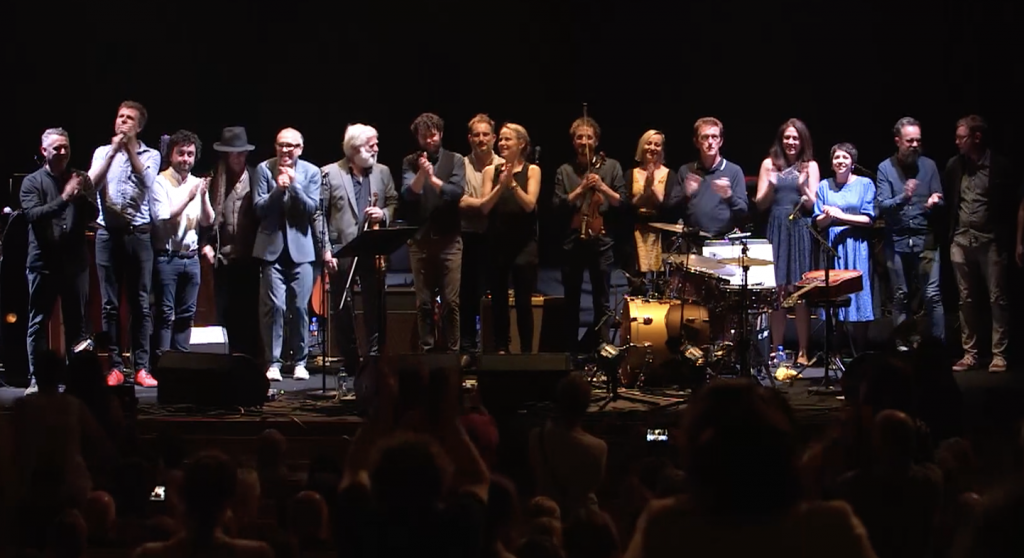 As part of the 1916 commemorations in 2016, Dublin Port and the National Concert Hall created a rare musical opportunity when they invited Irish musicians to respond to Dublin, its port and the Liffey. The resulting acclaimed modern song cycle rekindles the formative bond between Dublin city, its river and port through music, song and spoken word.
Starboard Home the documentary now brings to life these twelve newly commissioned songs, airs and words in an impressionistic journey from the source of the River Liffey, deep into the heart of the docks. This love letter to Dublin weaves the songwriters' insights into their musical journeys with stories and memories from the dockworkers, crane drivers and stevedores of Dublin Port. The music ranges from electronic minimalism to folk and rock and is performed by some of the most well known and loved artists in contemporary Irish music, including Bell X1's Paul Noonan (who curated and produced the album with Gary Sheehan of the NCH), John Sheahan, Lisa O Neil, Declan O Rourke, Cathy Davey, Richie Egan, Colm Mac Con Iomaire, Paul Cleary, Duke Special, James Vincent McMorrow and Gemma Hayes. Hennessy Literary Award winning Catriona Lally reads her enchanting Port Magic.
Moira Sweeney, Elton Mullally and Rob Davis have joined forces to create an aural and visual delight that captures the often hidden mysteries, stories and histories of the city's port. Keepers of the Port, Moira Sweeney's lyrical documentary of working life on Dublin's docks is available on RTÉ Culture to coincide with the television premiere of Starboard Home which aired on RTÉ One | Thursday May 30th 10.15pm.
Catch up now on the RTÉ Player HERE 
Watch the trailer for Starboard Home | Now Available on RTÉ Player| 
Watch The Starboard Home song cycle and documentary film were commissioned by Dublin Port as part of their on-going Port Perspectives Series: