27 February 2017
All in a Row Charity Fundraiser/ February 2017
Dublin Port wish to congratulate local rowing groups for their incredible fundraising efforts last November, raising an incredible €34,350 for Focus Ireland.
The vibrant Liffey boating community connected for some festive fundraising and rowed a gigantic 500km over a whopping 10 hours for a very worthy cause –  to help alleviate homelessness in Ireland.
On a windy November Saturday rowers took to the river from 8am to 6pm and travelled for 10 hours between Thomas Clarke (formerly East Link bridge) and Heuston Station bridges. Rowing, kayak & canoe clubs along with private rowing boat owners took to the choppy water for an enduring day on the river.  Donations came from boat sponsors, bucket donations and directly to Focus Ireland, and the amount raised surpassed all expectations.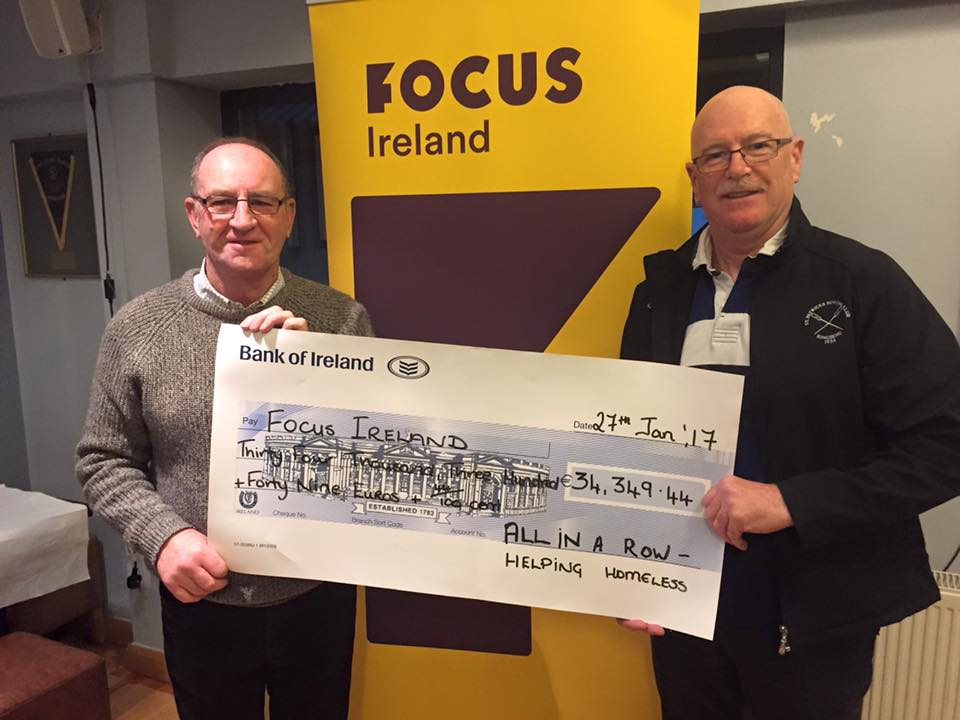 Pictured are Focus Ireland at the presentation event in Poolbeg Yacht and Boat Club receiving their cheque. Dublin Port were proud sponsors of the event and wish to congratulate all involved on a wonderful fundraising campaign to help families, young people and children at risk or affected by homelessness at a difficult time of year. Well done to all involved!