6 May 2022
Opening of The Halpin Exhibition at the National Maritime Museum of Ireland
On Thursday 21st of April, The Halpin Exhibition was formally opened by Mr. Eamonn O Reilly C.E.O., Dublin Port Company at the Maritime Museum at Dun Laoghaire. Additional speakers at the event were Mr. Seamus O' Connor (Maritime Museum), Mr. Jim Rees (Arklow Museum) and Councillor Lettie McCarthy ( Cathaoirleach D.L.R. CoCo).
This exhibition celebrates Captain's Halpin's involvement in the laying of the Trans- Atlantic cables in 1866. This started a process which has evolved into our modern day system of mass communication. Various facets of Captain Halpin's life and the process of cable-laying are featured in the exhibition.
Speaking at the launch Eamonn O'Reilly said "I am honoured to have been asked to open The Halpin Exhibition here at the National Maritime Museum of Ireland.
Whereas it is obvious to remark that Ireland is an island, it is something that we all need to be reminded of if we are to maintain our understanding of the importance of the maritime links to our economy and to our society.
It is all too easy to take for granted what we depend on and only realise what we have neglected or overlooked when circumstances change.
In recent years, storms, Brexit, Covid-19 and, most recently, the war in the Ukraine, have all – in their own different ways – brought home to us our reliance on international trade and international communications.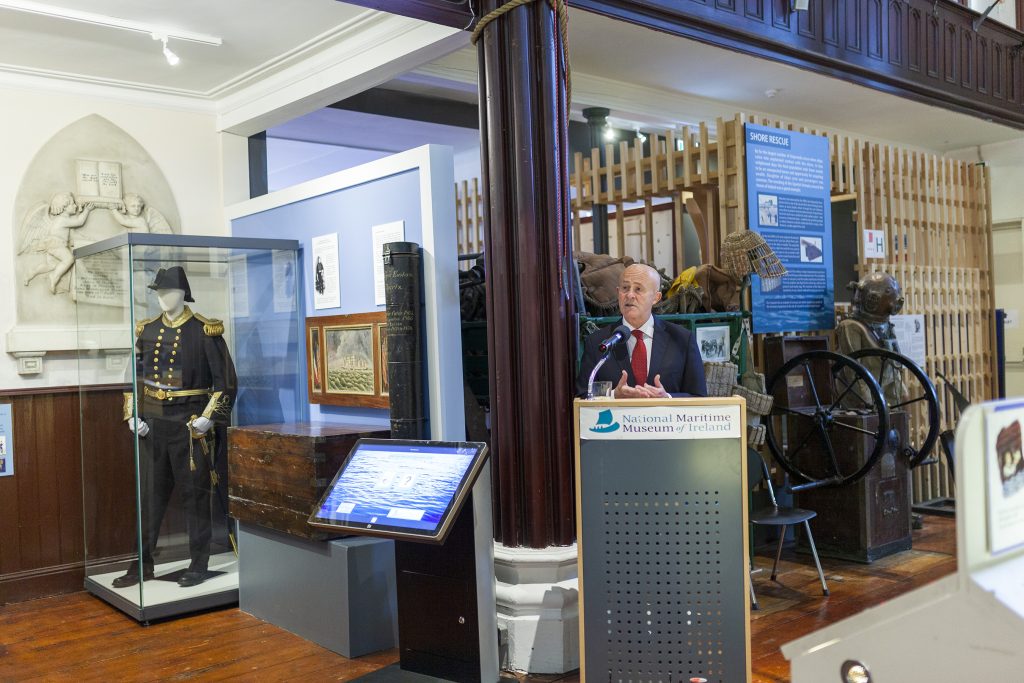 The Halpin Exhibition provides an intriguing and coherent reminder of these basic dependencies and – coming in the middle of a period of such enormous disruption and uncertainty – the exhibition brings together a remarkable man, his uniform and a remarkable ship to both entertain and educate.
Halpin's story over the 58 years of his life is intrinsically linked to the story of the Great Eastern which – unusually for a ship of its great size – had a life of only 31 years."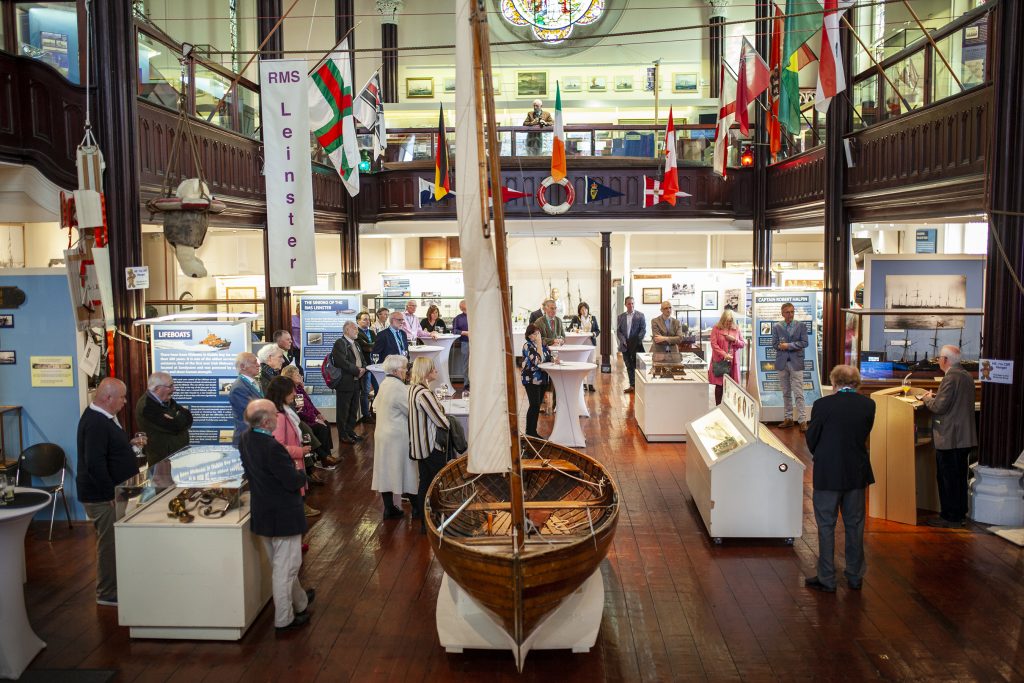 The museum is open 7 days a week. The opening times are from 11 A.M. to 5 P.M. and it is only 5 minutes walk from Dun Laoghaire Dart Station. Further details are available from Joe Varley at 085-7243697 or at www.mariner.ie