20 September 2023
Dublin Festival of History: Old Liffey Ferry Dublin Port and River Liffey Tour [BOOKED OUT]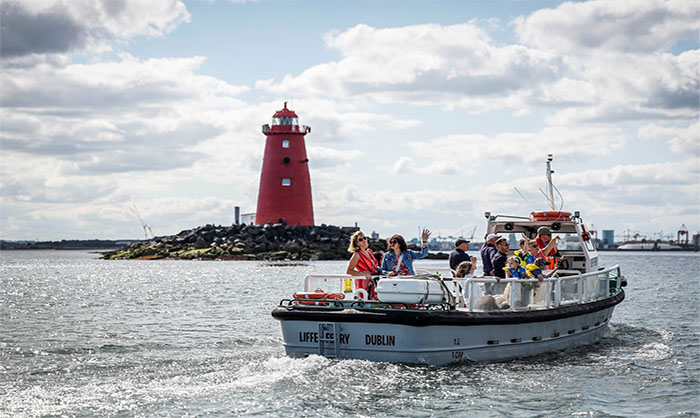 **BOOKED OUT**
All free Dublin Festival of History tours on the Old Liffey Ferry have now booked out, however the Old Liffey Ferry would like to offer a 25% discount code on their regular tickets for anyone who would like to book a tour outside of the festival.  Please visit https://oldliffeyferry.com/ and enter the code historyfestival23 to avail of this.
Step aboard the historic Old Liffey Ferry No.11, once known as the Dockers Ferry for its many years of service bringing hard working people to and from work across the River Liffey.
Travel through the heart of the Dublin Docklands to experience the ambience of this modern-day Dublin port and absorb the rich maritime history.
Through passionate local guides hear fascinating tales of tall ships, historical families and pirates with a few tall stories of heroic rescues and the hidden tales of the Pigeon House Harbour.
**BOOKED OUT**
Saturday 30 September, 14.30; Sunday 1 October, 10.00
Saturday 7 October, 12.00; Sunday 8 October 12.00
Saturday 14 October, 14.00; Sunday 15 October 14.30