9 October 2023
Dublin Port Supports Fire Safety Week 2023 by Turning Landmarks & Social Media Channels Red
Two Dublin Port landmarks, "Port Centre" designed by Scott Tallon Walker and the Diving Bell on Sir John Rogerson's Quay, will be illuminated in red this week as Dublin's iconic buildings are turning red for National Fire Safety Week 2023. 
Dublin Port will be supporting Fire Safety Week this year by turning two iconic Dublin Port landmarks and it's social channel red for the duration of the week to bring awareness to this year's fire safety campaign. Safer Together is this year's theme bringing awareness to the importance of checking in on others, particularly the elderly and vulnerable around us. 
In the new blended working world many of us are spending more time at home so it is more important than ever that we are all informed as to the steps we can take to protect ourselves and our homes from fire.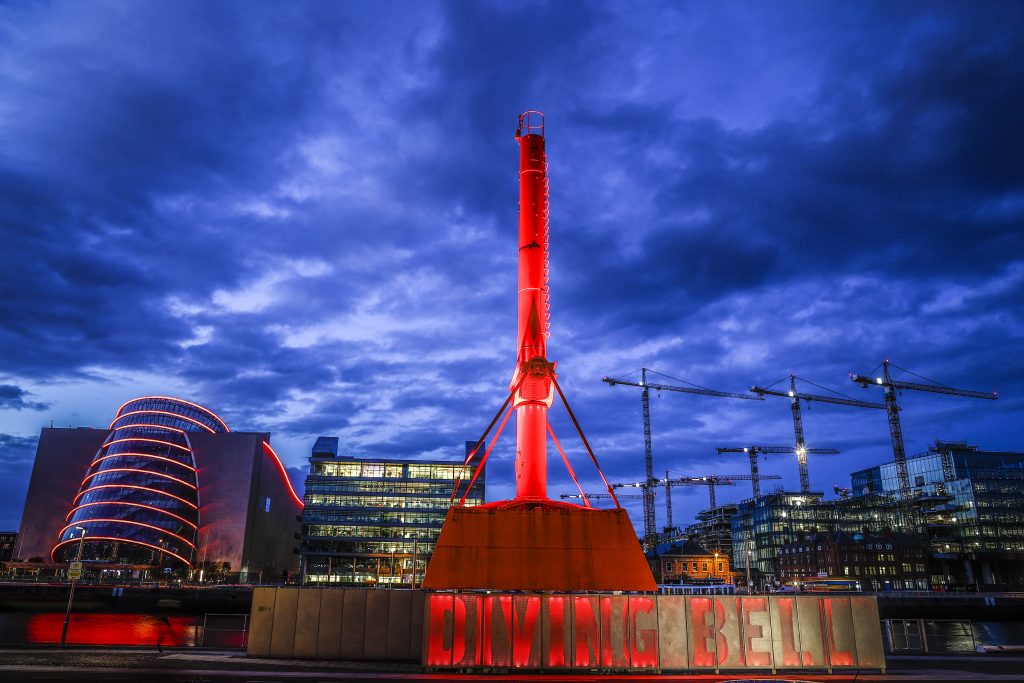 National Fire Safety Week is an awareness initiative of the Fire Service in Ireland, run jointly with the Northern Ireland Fire and Rescue Service to help enhance fire safety, particularly in the home. This year's Fire Safety Week takes place from 9th – 17th October 2023.