10 December 2021
Temporary Lane Closure | Promenade Road 13th – 20th December 2021
Please note there will be a temporary lane closure on Promenade Road from Monday 13th December to 20th December 2021.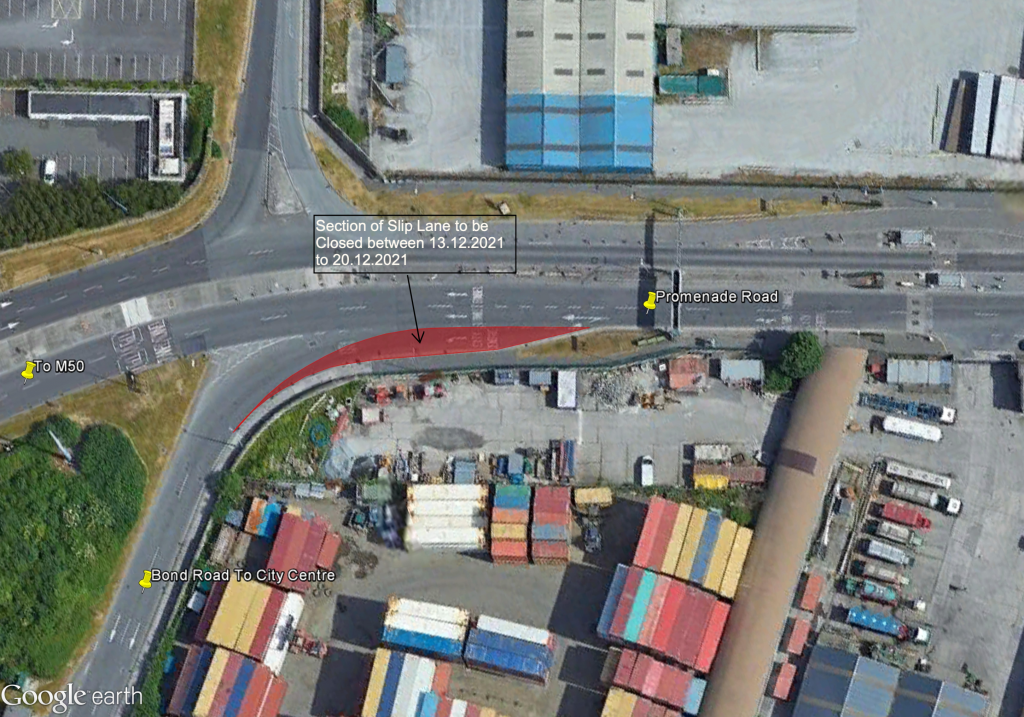 The sectional closure will be located on the Promenade Road Slip lane to Bond Road exiting the Port (i.e. to City Centre).  This will run on a trial period for one week from Monday 13th December to Monday 20th December.
We thank you for your co-operation and patience and apologise for any convenience this may cause.