29 January 2021
TEMPORARY CLOSURES IN PLACE FOR GREAT SOUTH WALL 29/01-01/02/21
Public Notice from Dublin Port Company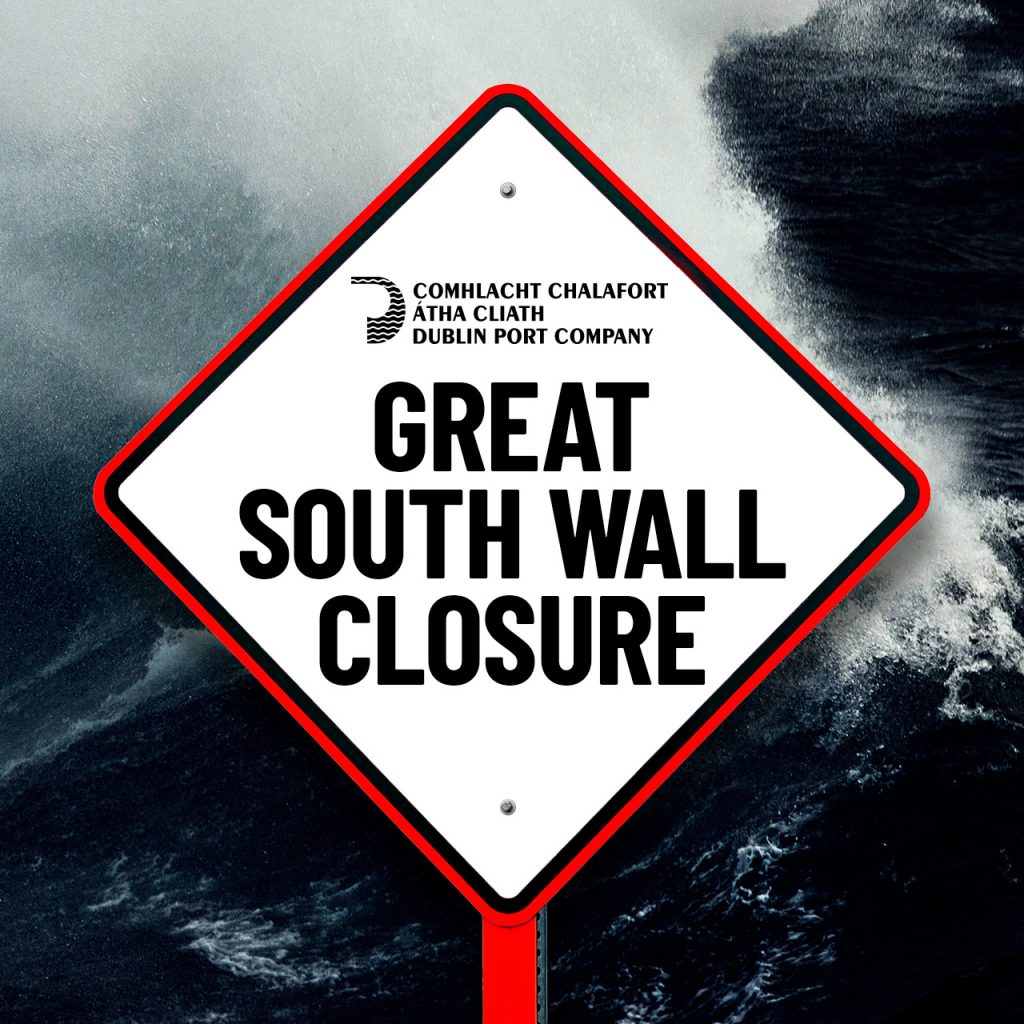 Due to the forecasted strong to gale force Easterly wind warning issued by Met Eireann for Friday 29th January to Monday 1st February combined with a period of high tides Dublin Port Company will temporarily close public access to the Great South Wall from the following times:
Friday 29th January 20.00hrs – Monday 1st February 07.00hrs
The Great South Wall closure is due to tide height and dangerous winds on the exposed wall surface. 
Delays to some shipping activity and pilotage services is likely, including possible delays at the port's LOLO container terminals, i.e. where containers are loaded and unloaded by crane. Please contact the individual terminals direct to establish their status.
Dublin Port Company will continue to monitor the situation and provide relevant updates via our website www.dublinport.ie and social media channels.
Issued at 09.30hrs, Friday 29th January 2021