16 February 2022
Temporary Closures for Great South Wall & Bull Bridge – Friday to Monday 18-21 February 2022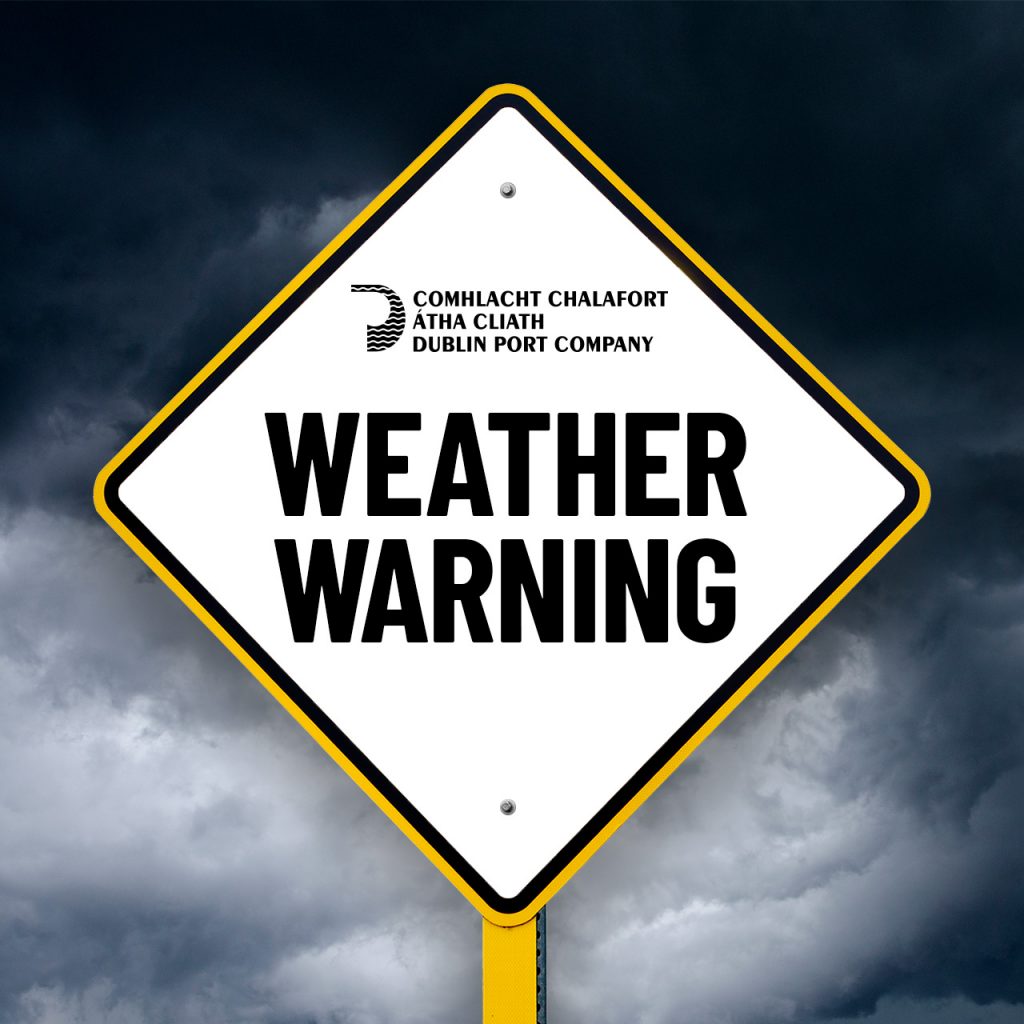 An upgraded Status Orange Wind warning has been issued by Met Eireann for today showing Storm Eunice tracking over Ireland and bringing with it gale to storm force winds along with a further Gale warning on Sunday. In addition due to the Status Yellow Wind Warning issued by Met Eireann showing Storm Franklin causing very strong winds with severe damaging gusts Dublin Port Company will temporarily close access to the Great South Wall and Bull Wall Bridge during the following dates/times:
Great South Wall Closure Friday 18/02 00:01 – Saturday 19/02 07.00hrs
Great South Wall Closure Sunday 20/02 00:01 – Monday 21/02 15:00hrs
Bull Wall Bridge Closure Friday 18/02 10:00 – Friday 18/02 16:00hrs
Bull Wall Bridge Closure Sunday 20/02 12:00 – Sunday 20/02 16:00hrs
The above closure times will continue to be reviewed and adjusted if necessary over the next 24hrs.  
Please monitor Dublin Port Company's website www.dublinport.ie and social media for the latest updates.
Info source: https://www.met.ie/warnings/today
Update #3 Issued at: 09:00hrs on Monday 21st February 2022