8 October 2021
Tall Ships and Sail Training Returns
Sail Training Ireland launches its 2022 Tall Ship Sail Training Voyage Calendar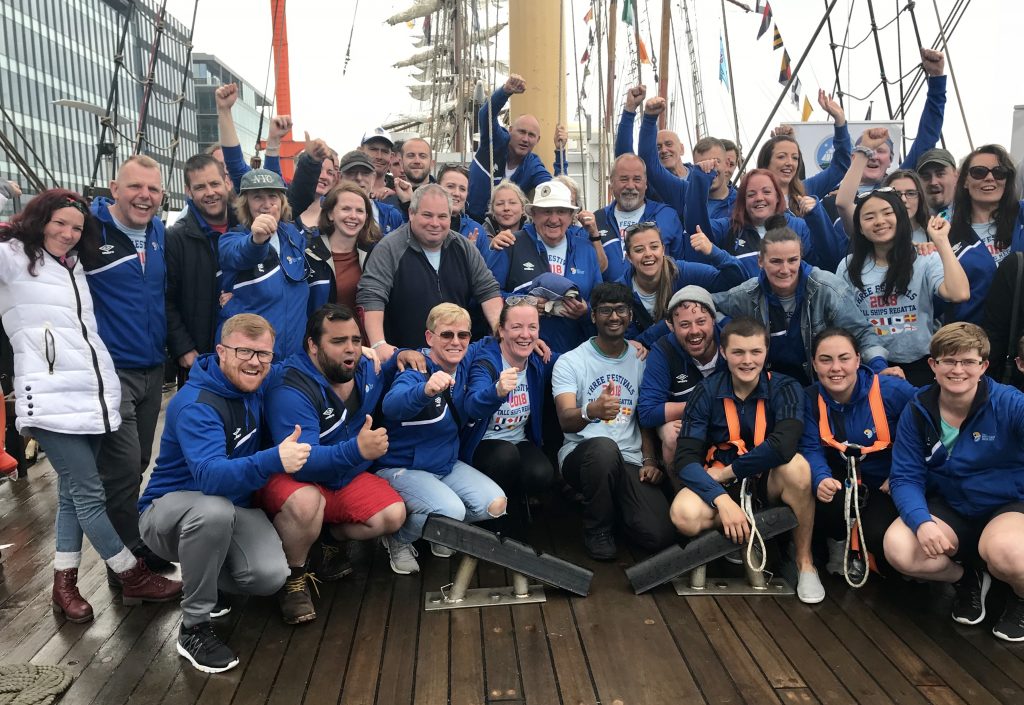 Over 400 young people will participate next year in 29 voyages onboard five ships as part of the Sail Training Ireland 2022 Voyage Calendar (which was launched today). Although the charity had to cancel its 2020 and 2021 programmes due to the pandemic, the new calendar further extends its activities that have seen 2,400 young people participating in Tall Ships voyages since the organisation was formed 10 years ago.
The charity is now taking bookings for some new and exciting projects, which are happening alongside its usual annual Irish port voyages. Most of the charity's voyages have generous bursaries available to reduce the cost to those who may not be able to avail of the opportunity because of their circumstances.
A key aim of the organisation is that the opportunity is open to all abilities. Success in this objective is demonstrated by the fact that 30% of participants in the past two years have had a disability of some kind.
Sail Training Ireland is extremely grateful to all its sponsors and supporters who continued to support the charity through this extremely difficult period. 
"Dublin Port Company is delighted to support young people participating in sail training voyages and we look forward to seeing the return of visiting tall ships to Dublin Port in 2022", said Eamonn O'Reilly, CEO at Dublin Port Company. 
Due to pent-up demand arising from the forced lack of activity for the past two years, it is advised that places are booked early to avoid disappointment. Bookings can be made on the Sail Training Ireland website on the following link:
https://www.sailtrainingireland.com/voyages/
"We cannot wait to welcome new trainees on board one of our 2022 sail training voyages. We have been working hard to make up for lost time and to provide as many places available as possible to young people. We hope next year will be the best one ever. Please come and join us", commented Daragh Sheridan of Sail Training Ireland at the launch.