15 September 2020
The Shaping Of Dublin Port In The 19th Century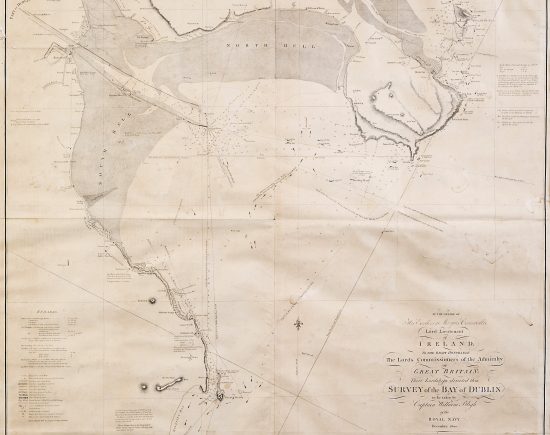 In the 17th Century, Dublin Bay presented major dangers for shipping.  In 1674, its natural state was described as "wild, open and exposed to every wind". Ships frequently had to seek shelter at Clontarf or at Ringsend.  In certain wind conditions, ships could not reach the city for several weeks at a time and shipwrecks were common.  The port's problems had to be addressed. 
WATCH THE SEMINAR IN FULL:
Join Dublin Port Company CEO Eamonn O'Reilly on October 1st 2020 at 17.00 pm for an exciting online event as he discusses the shaping of Dublin Port in the 19th Century as part of the 
Dublin History Festival 2020
Dublin Port Company traces its history back to 1707 when the first port authority was established in order to deal with these problems.  In this talk, Eamonn O'Reilly will discuss the decisive development of the North Bull Wall in the early 19th century which provided an enduring solution to the problems of Dublin Port and, in doing this, gave the port the shape we know today.
Eamonn will focus, in particular, on the public consultation carried out by the Directors General of Inland Navigation which was informed by the most eminent experts of the time, including Captain William Bligh.
This is a ticket-only event. For more information see HERE 
Learn more about the Dublin Festival of History: HERE