9 June 2017
Riverfest makes a splash over June bank holiday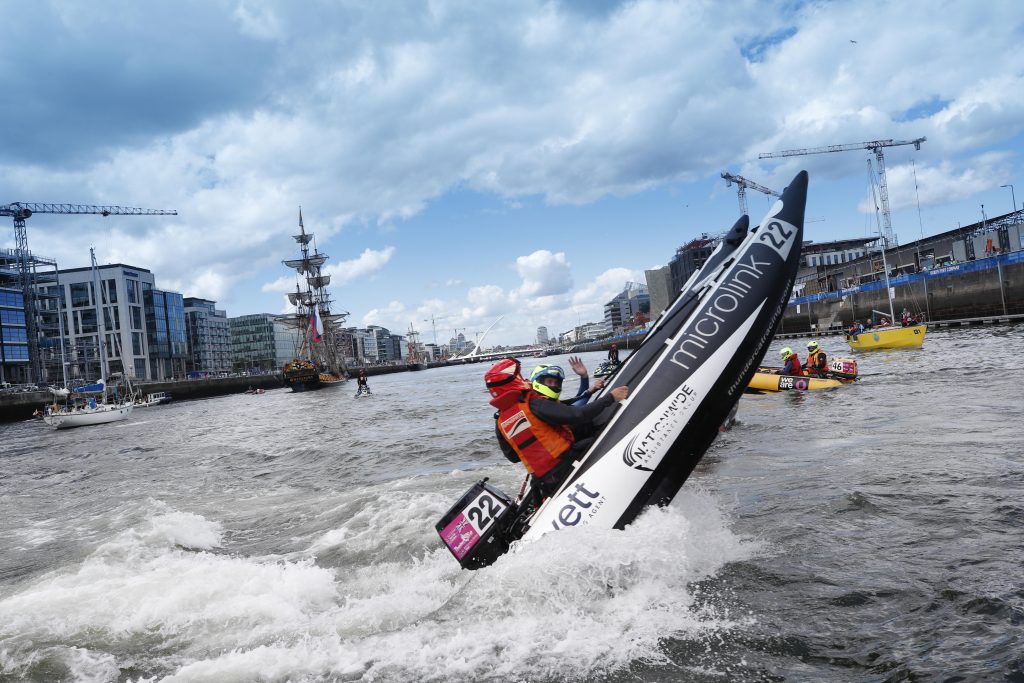 Now in its fifth year, Dublin Port Riverfest is undoubtedly one of the highlights of the June bank holiday weekend in the city. Record crowds thronged North Wall Quay again this year from 3rd – 5th June for an action packed programme of events and, with the weather (mostly!) on our side, a fantastic weekend was had by all. All told, between the festival and retro drive-in movies, record numbers attended with 41,500 people on the Saturday alone, all enjoyed the sights and sounds of Riverfest 2017. 
There was great excitement in the city on Friday lunchtime, when eight majestic tall ships and schooners made their way up the River Liffey and onto North Wall Quay, where the ships remained berthed for the duration of the festival. Always a popular attraction at Riverfest, the Parade of Sail made quite a splash in the next day's papers, just in time for opening day. 
We were delighted to welcome the Lord Mayor of Dublin and Honorary Admiral of Dublin Port, Brendan Carr, who officially opened the festival at midday on Saturday to cheers from a large waiting crowd.
For the next three days, people young and old, and even family pets, explored the newly expanded festival site. Free tours of the tall ships and Jeanie Johnston, and the flyboarding antics of Jet Man were among the most popular attractions with all ages. The ThunderCats performed high speed races daily, drawing huge crowds to the new purpose-built spectator stand to watch the boats give chase up and down the River Liffey. 
Visitors tried their hand at a host of water-based activities, from stand up paddle boarding to sailing and kayaking, while boat tours of Dublin Port and Dublin Bay offered a new way to discover the city.
Huge numbers took part in the free activities in the Family Zones, including the zip line and rock climbing stations, while street performers, fun fair attractions and children's art and circus workshops ensured even the youngest festival goers were entertained. Thanks to demonstrations from our colleagues at Customs, attendees were also able to see first-hand their sniffer dogs at work.
In a first for Dublin Port, Riverfest hosted Retro Drive-In Movies, showing family favourites 'Finding Nemo', 'Back to the Future' and 'Jaws' to sell-out audiences on Sunday. The screenings were a hit with movie-goers, who were also treated to a retro car display of DeLoreans on the day.
As we pack away the festival bunting for another year, Dublin Port Company would like to thank those who helped make Riverfest a safe and successful event for all, from local businesses, yacht and rowing clubs to Dublin City Council and Dublin Port Company staff and not forgetting those who took the time to visit Riverfest 2017!