2 December 2019
New Pilot Boat DPC Tolka arrives in Dublin Port
Dublin Port Company has taken delivery of a new Pilot Boat, named DPC Tolka. The state-of-the art vessel arrived in Dublin Port having set sail from Great Yarmouth via Lowestoft, Dover, Gosport, Plymouth, Falmouth and Milford Haven.
Piloting the new vessel on her maiden voyage to Dublin was Alan Goodchild of the leading UK boat builder Goodchild Marine Services Limited, the Norfolk-based company that built DPC Tolka having secured the contract to construct the boat in 2018.
Taking delivery of the 17.1 metre ORC vessel in Dublin Port was Harbour Master Captain Michael McKenna and Assistant Harbour Master Tristan Murphy. The new addition to the port's fleet of working vessels, which includes tug boats Shackleton and Beaufort, multi-purpose workboat the Rosbeg, and pilot boats Liffey and Camac will replace the oldest pilot boat Dodder, which now retires from service after 23 years.
Designed by French Naval Architect Pantocarene for both fuel efficiency and performance in challenging weather conditions, DPC Tolka features the latest navigational and safety equipment on board, including a dedicated Pilot workstation in the wheelhouse and hydraulic Man Overboard Recovery Platform at the stern.
With shipping companies increasingly deploying longer, deeper ships capable of carrying more cargo, DPC Tolka represents a vital upgrade in the provision of pilotage services at the Port and will allow Dublin Port's team of highly skilled marine pilots to reach and board these ships in all weather conditions from a greater distance out into Dublin Bay.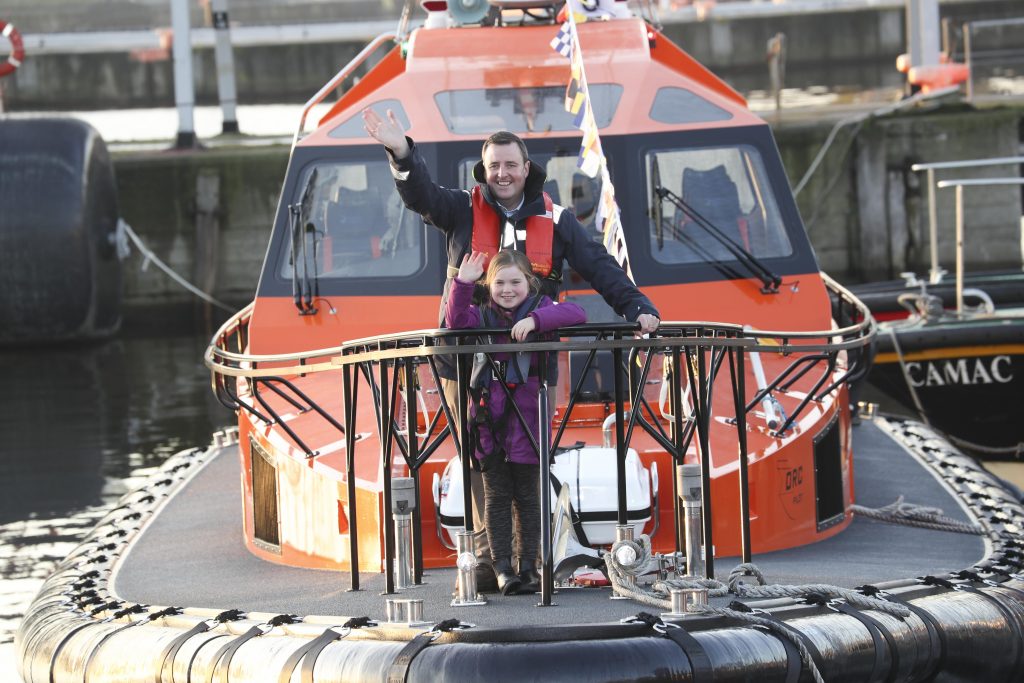 Dublin Port Harbour Master, Captain Michael McKenna, said: "Dublin Port Company is delighted to take delivery of DPC Tolka, and we've already started training our pilots and pilot boat teams on the workings of the new vessel ahead of entering service in the coming weeks. Demand for pilotage continues to grow as more and more ships service Dublin Port, and DPC Tolka will help meet the operational and navigational needs of both regular customers and visiting vessels in the years ahead. Our thanks to the crew at Goodchild Marine for their skills and workmanship in designing and delivering this vessel."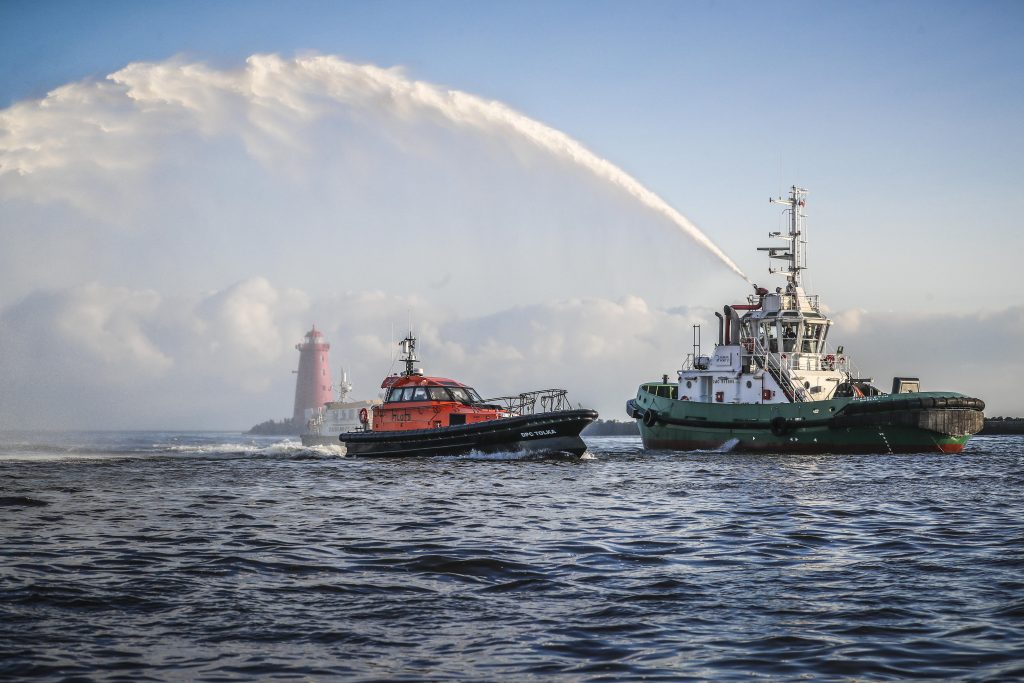 Eamonn O'Reilly, Chief Executive, Dublin Port Company, said: "Investment in infrastructure is not simply confined to marine engineering works such as building quay walls, but also extends to the fleet that keeps the Port operational around the clock. Our pilots increasingly need to embark and disembark from much larger capacity ships, often in poor weather conditions or at peak times when demands for pilotage services are highest. DPC Tolka has allowed us to upgrade our equipment in line with customer investment in new ships and additional capacity on existing routes."
Alan Goodchild, Managing Director, Goodchild Marine, said: "Our flagship ORC range of pilot boats are certainly making waves within the industry and we are delighted to be able to export our first ORC 171 to the Dublin Port Company.
"The pilot operation across the UK and Europe now demands bigger and stronger boats that can withstand the most challenging conditions. We believe we have responded to market demand by producing such a vessel."
Steve Pierce, General Manager, Goodchild Marine said: "It is very important for us to consider the impact that our boats make, both financially and environmentally. Our ORCs are becoming renowned for cutting fuel emissions, with customers reporting fuel savings of up to 40% a year, which we hope is an incentive for both existing and potential clients."