22 July 2021
Dublin Port Reminds Public of Safety Guidelines as Temperatures Rise
Following the launch of its "Always Think Water Safety" awareness campaign earlier this month, Dublin Port Company (DPC) is issuing a reminder to the public to use Dublin Bay in a safe and responsible manner this weekend and for the remainder of the summer, with the heatwave bringing more people out to enjoy water-based sports and activities.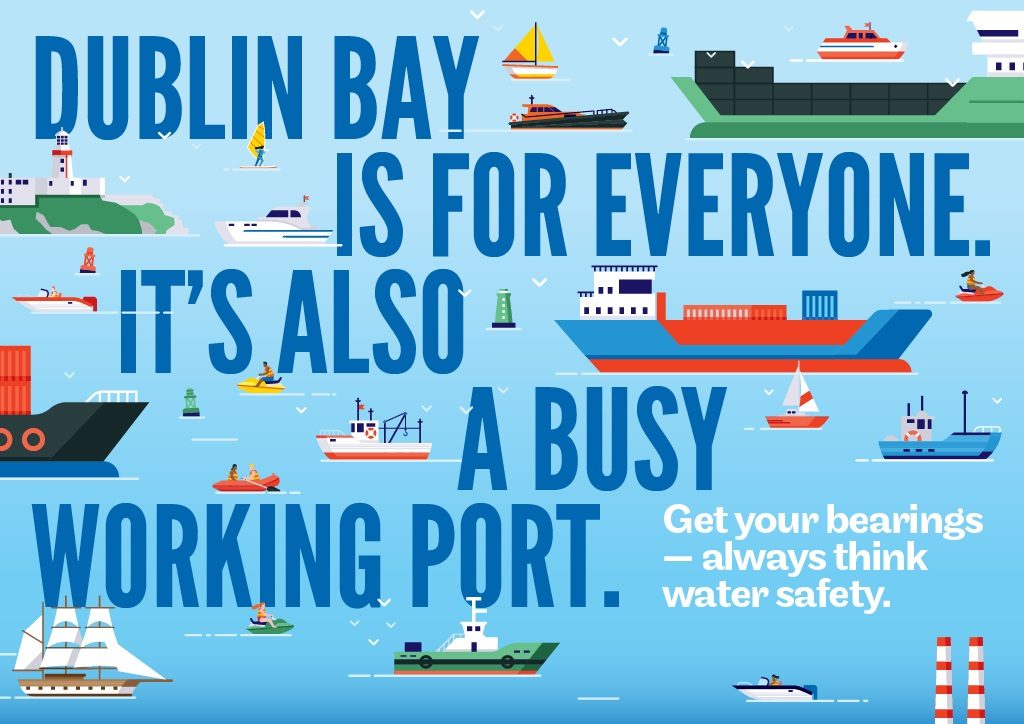 With the arrival of warmer temperatures and continued easing of lockdown restrictions, a growing number of leisure boat users, kayakers, paddle boarders, jet-skiers and sea-swimmers are venturing out into the surroundings of Dublin Bay and Dublin Port, many for the first time. Unfortunately, some have also found themselves in potentially dangerous situations on the water requiring the guidance of Dublin Port crews to keep them clear of the shipping lanes, and DPC is keen to ensure everyone knows how to protect themselves and others.
DPC is encouraging anybody planning a trip on the water to "get their bearings – always think water safety" and to familiarise themselves with the basics on water safety in a new leaflet available HERE. Included is a new map showing a simplified version of the shipping lanes at Dublin Port, where permission to cross is mandatory for all leisure craft users.
This information, and more, is available at: www.dublinport.ie/water-safety
The message has been reinforced by sketch comedian Darren Conway in his video here:
https://twitter.com/darren_conway/status/1414586990377541650
Note on Jet Skis and Personal Watercraft (PWC)
Jet ski and PWC users are reminded to adhere to the 6 knots speed limit when within 60 m of a pier, jetty, slipway, mooring, shore or another vessel and 120 m of a swimmer or dive flag. Freestyling is not permitted within 200m of swimmers, or the shoreline.