6 October 2021
Dublin Port Landmarks Turn Red for Fire Safety Week 2021
Two Dublin Port landmarks, "Port Centre" designed by Scott Tallon Walker and the Diving Bell on Sir John Rogerson's Quay, were illuminated in red this week as Dublin's iconic buildings turned red for National Fire Safety Week 2021.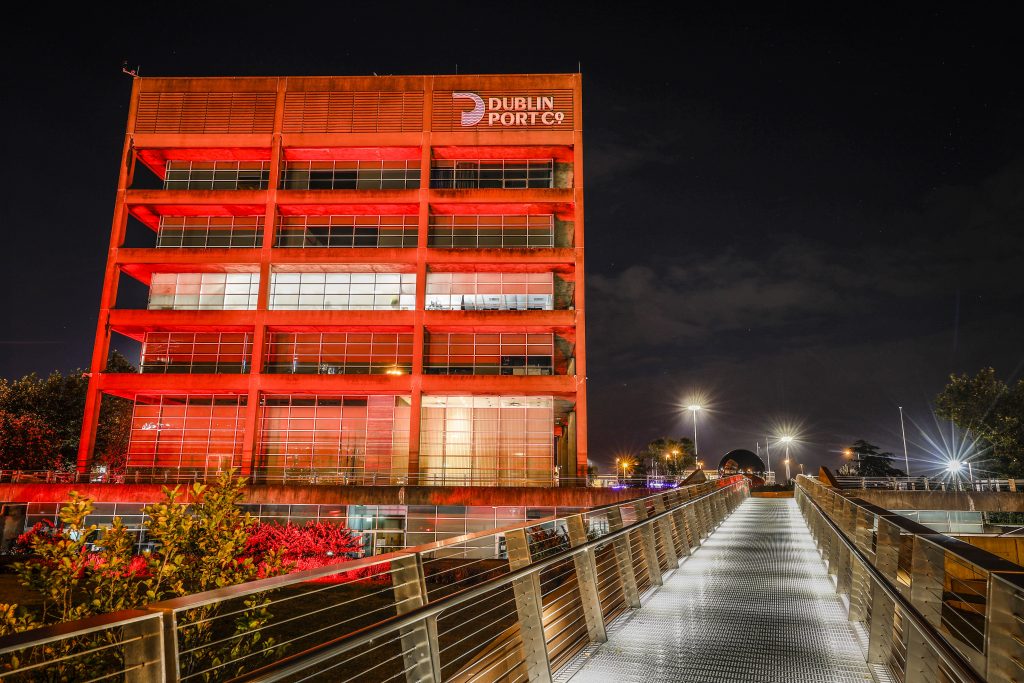 National Fire Safety Week is an awareness initiative of the Fire Service in Ireland, run jointly with the Northern Ireland Fire and Rescue Service to help enhance fire safety, particularly in the home. The landmarks will remain illuminated until October 11th. 
The theme of this year's Fire Safety Week is "Smoke Alarms Save Lives". The campaign not only encourages people to have smoke alarms and test them but also calls on the wider community to look out for each other, especially those most vulnerable and at risk.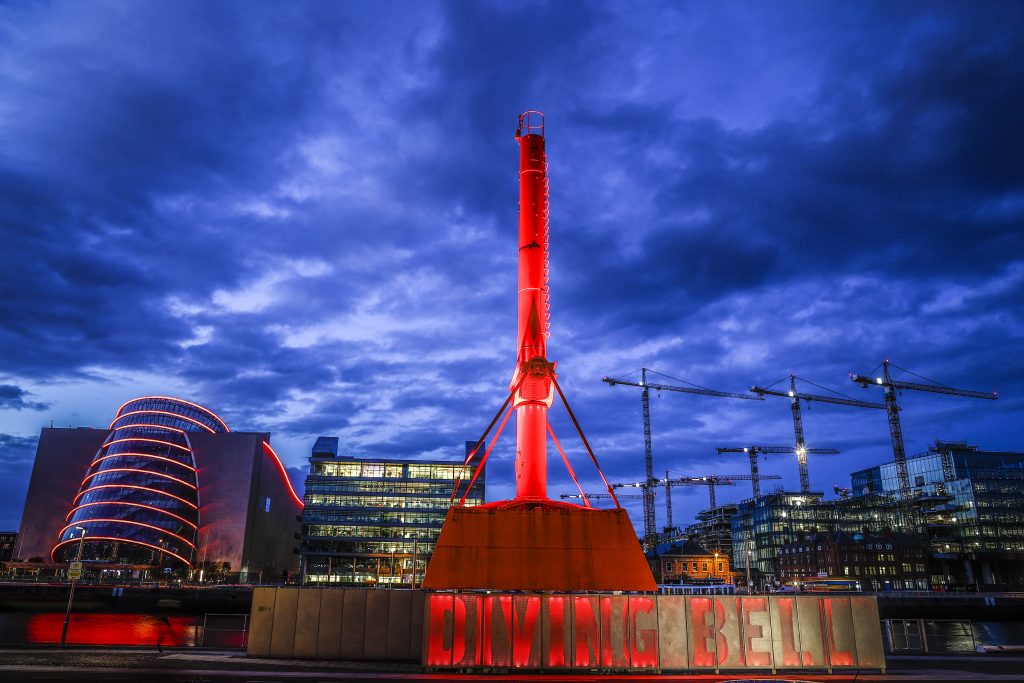 "I would like to thank the operators of all these buildings for their support in helping to raise awareness of fire safety. We have had to be a bit more creative this year with our campaign and I am delighted that so many landmark buildings are taking part by turning red to highlight the fire safety awareness message and provide a visual reminder and cue for Fire Safety Week." said Dennis Keeley Chief Fire Officer, Dublin Fire Brigade.
John Fairley, Dublin Port's Land Operations Manager, said; "Dublin Port and Dublin Fire Brigade have enjoyed a close working relationship that goes back years, and it is an honour to stand side by side with our friends and colleagues in the Fire Service this October in support of Fire Safety Week. It's a brilliant initiative coming into the winter months that reminds us of the simple steps we can all take to help stop fire, and I hope the message reaches as many as possible in our home and work communities." 
To find out more, visit: firesafetyweek.ie