13 October 2023
DUBLIN PORT COMPANY ANNOUNCES LIFFEY-TOLKA PROJECT
Dublin Port Company is delighted to announce that it has acquired its final grant of planning permission for its groundbreaking Liffey-Tolka Project. The Project will create a new transformative public realm along a 1.4km dedicated cycle and pedestrian route, linking the River Liffey with the Tolka Estuary through Dublin Port lands on the east side of East Wall Road.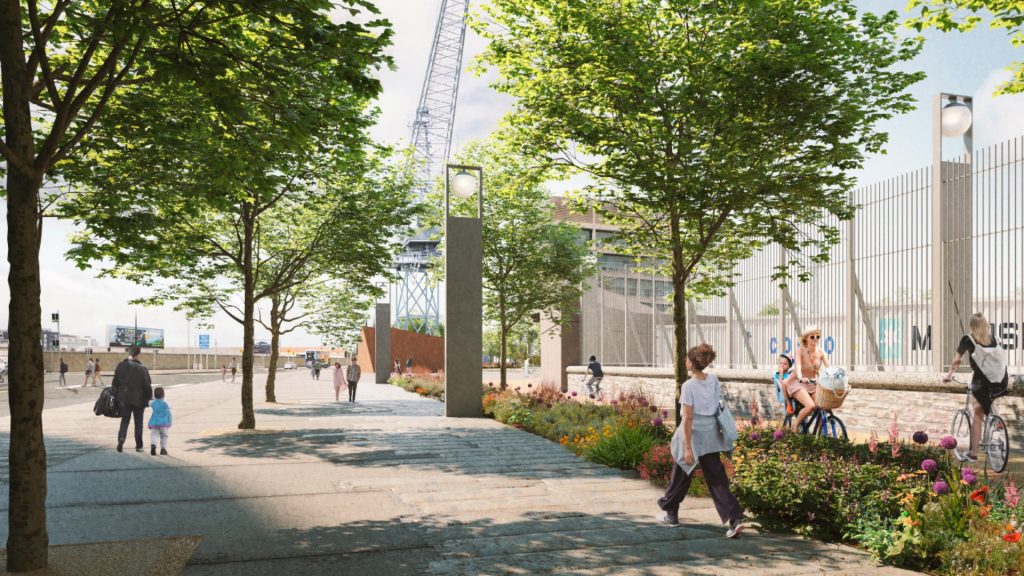 Cyclists and pedestrians will pass the Substation, Dublin Port Company's new interpretive space and venue for exhibitions, lectures and performances, which was launched last month. The Substation offers visitors a view of the original 18th-century East Wall, uncovered during excavations at the site.
The Liffey-Tolka Project will connect to the Tolka Estuary Greenway, currently under construction. This section of greenway offers the public a never-before-seen view of Clontarf and Dublin Bay from the Port Estate, as part of DPC's mission to create greater integration between the Port and the City.