16 April 2018
Draft Masterplan 2040 – Reviewed 2018 Now Available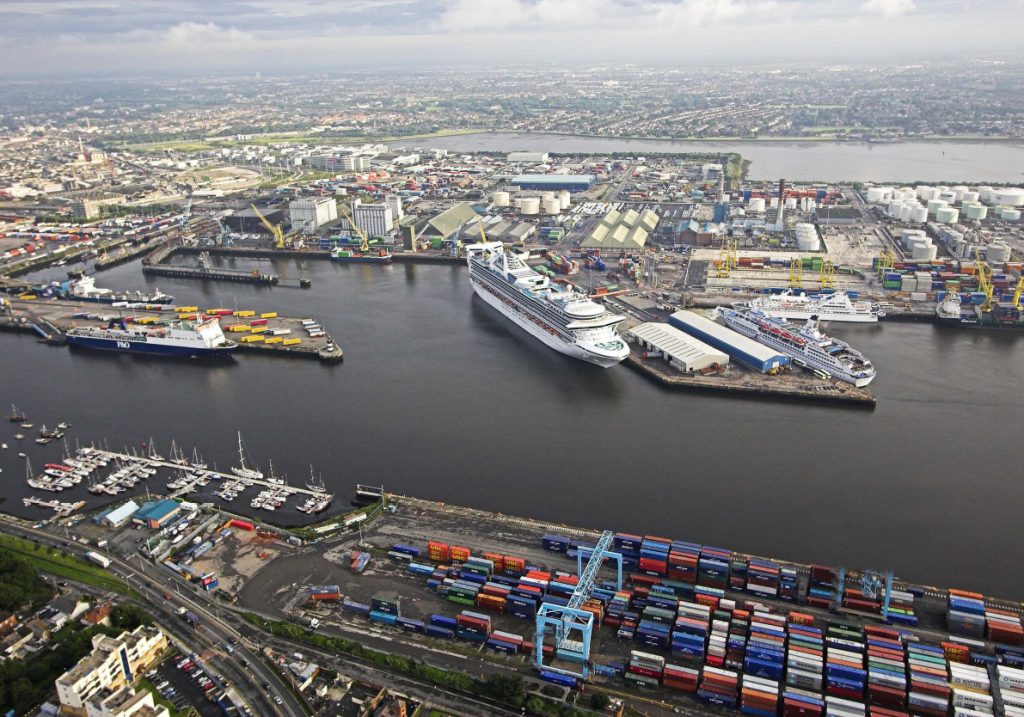 Dublin Port Company has today published the draft Dublin Port Masterplan 2040 – Reviewed 2018.
The first review of the Masterplan commenced in 2017 with the purpose of ensuring that the Masterplan 2040 remains relevant and achieves its central objective of providing a clear vision for the sustainable development of Dublin Port into the future.
The context for the review has been economic resurgence with five years of consistent growth in cargo volumes (30% growth since 2012) and each of the last three years a record year, while national policy continues to evolve with the publication of Project Ireland 2040 National Planning Framework.
Development works at Dublin Port are already advanced with construction of the ABR Project well under way and capital investment of €1 billion planned over the next decade. Elsewhere, works have commenced on the development of the 44-hectare Dublin Inland Port adjacent to Dublin Airport. Between now and 2040, other major development projects are envisaged on both the north side of the Port and on the Poolbeg Peninsula to complete the development vision of Masterplan 2040.
Since Dublin Port commenced consultation on the review of the Masterplan, a Strategic Environmental Assessment (SEA) Environmental Report and Natura Impact Statement have also been undertaken and the findings incorporated into the Masterplan.
The draft Dublin Port Masterplan 2040 and associated SEA Environmental Report and Natura Impact Statement are now available for viewing on the Dublin Port Website, and at the Dublin Port Centre on Alexandra Road, Dublin 1, during normal working hours (9am – 4pm), from 16th April 2018 until 25th May 2018.
Written submissions or observations with respect to the draft Masterplan 2040, SEA Environmental Report and Natura Impact Statement can be made before 25th May 2018. Submissions can be made via post to Sinéad Barrett, RPS, Roadbridge Site Offices, Alexandra Road, D01VR70 or via email to masterplan@dublinport.ie. This information will be taken into consideration before the finalisation of the Dublin Port Masterplan 2040.
Commenting on the draft, Eamonn O'Reilly, Chief Executive, Dublin Port Company, said:
"The Masterplan is a living framework for the development of Dublin Port until 2040, and it continues to be informed by extensive public and stakeholder consultation through periodic review. The draft Masterplan published today incorporates a range of stakeholder views, taking account of strong economic growth and significant policy changes in recent years.
"As a next step, I am encouraging anyone with an interest in the proper planning and sustainable development of Dublin Port in the context Dublin Bay and Dublin City to review and input on the draft document before it is finalised later this year."